Refrigeration Operator Training Systems
Getting you ready for the workplace is our ultimate goal!
We will help you get certified as a refrigeration plant operator.
We assist interested persons to seek out the refrigeration plant operator profession. You may choose to work as a refrigeration operator full-time, part-time, or on weekends only. Work is readily available during breaks from high school, college, or university. You may wish to acquire the certification while still in high school. This online training will teach you how to learn and study better.
It is our hope that students passing their IPECC derived, SOPEEC administered Refrigeration Plant Operator exam will be encouraged to press on to challenge the 5th Class Power Engineer exam as well. The syllabus for Refrigeration Plant Operator and 5th Class Power Engineer are very similar. Greater earning potential, career advancement and employment assurance comes with each acquired certificate.
It is also our hope, that once the journey has begun, some of our students will choose to "climb the mountain," and fully attain their 1st Class Power Engineer certificate.



We teach individuals about ammonia refrigeration systems understanding and operations online.
We also teach 5th Class Power Engineering theory and working principles.
We teach refrigeration operator candidates how to prepare for and pass SOPEEC governed provincial refrigeration plant operator exams.
We also prepare 5th Class Power Engineer candidates to pass their IPECC derived and SOPEEC administered jurisdictional exam.
We supply all classifications of refrigeration operators ("A" and "B") for last minute and  temporary assignments.
We provide 5th Class, 4th Class and 3rd Class Power/Stationary and Operating Engineers for last minute and temporary assignments.
We are commissioning the production of 150 – 6 minute training videos that specifically teaches refrigeration operator exam candidates how to strategically and logically pass state, local, and provincial exams. 
We provide private tutoring services, for one-on-one individualized learning opportunities.
We offer career counselling and consulting for individuals and corporations.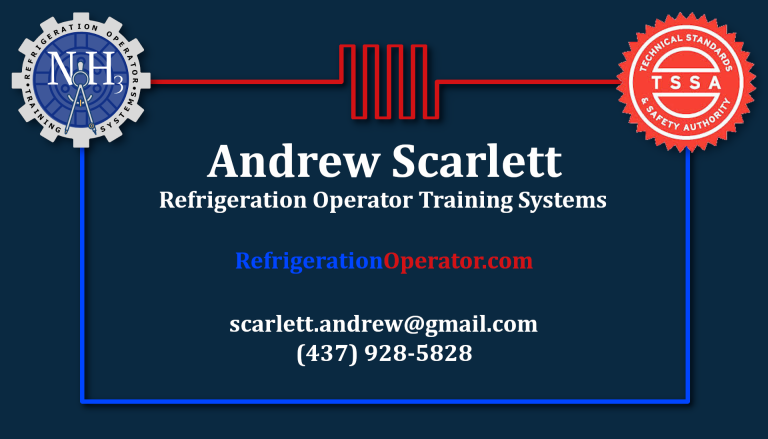 Corporate discounts are available on all Refrigeration Operator Training Systems services.​